You are currently browsing the tag archive for the 'college football' tag.
Some of you might have heard about this spinoff of The Office that actually isn't really a spinoff but no one totally knows for sure. The latest is apparently that NBC wants a spinoff, but showrunner Greg Daniels wants to create a separate show. The article I've linked, which appears to be written by a reputable person, quotes a "source" as saying, "Daniels is a stubborn, stubborn guy. I bet Greg gets his way." For the record, I hope he does, because I trust his judgment more than the network's here. But I also couldn't help but think…what other Gregs do I know of who are stubborn, hard-headed and always get what they want in the end? Hmm… Read the rest of this entry »

Tom Ciszek – NJSportsPhoto/from scarletknights.com
When I look back at what I wrote about Rutgers football before the season began last year, I can't help but want to punch myself in the face with a huge spiky metallic glove, like Spongebob was willing to do to please Kevin the sea cucumber.

all images from utsports.com
Self-explanatory. Nice work, gents.

from trojannyc.com
I first started following college football recruiting several years ago – I hadn't even begun high school yet at the time. These days, I'm still doing so, but faced with the increasingly weird prospect of hanging on the exploits and decisions of kids significantly younger than I am. With the high school class of 2008 mostly signed up, focus is already shifting to the class of 2009 – a milestone in that it's the first graduating class with which I shared zero years of high school. I can't imagine how weird it's going to seem following this stuff in 20 years, but I'd better prepare – because if anything, my interest is increasing. Luckily, keeping tabs on this stuff occasionally yields spectacular benefits.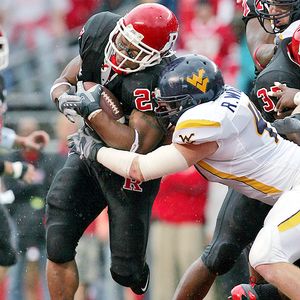 Rick Schultz – AP/from espn.com
Warning: this is not a timely post.