You are currently browsing the tag archive for the 'football' tag.
College football is barely a week away, and I could hardly be happier about it. Despite the loss of Ray Rice and several other impact players (Eric Foster, Pedro Sosa, Mike Fladell, Jeremy Zuttah, Brandon Renkart, Ron Girault), I have high hopes for Rutgers heading into the year (again), though I'll keep relatively quiet on it. If you are wondering why I am doing this, simply revisit my previews from last year. Ugh. I'm not even going to reread them, mainly because I already know some of the worst things I said. For one, apparently I thought the Linebacker Fairy was going to visit the new guys from last year and turn inexperienced and/or undersized and/or injured guys into grizzled veterans who knew the defense in and out. Second, I seemed to think there was some kind of vast conspiracy to discredit the all-powerful Rutgers football juggernaut, even though our generally accepted preseason standing (around #16) proved to be absurdly generous in the end. But being embarrassed about days gone by doesn't really jive with this look ahead, so some thoughts heading into this season coming up just as soon as I rip off TV critic Alan Sepinwall's blogging format…
Some of you might have heard about this spinoff of The Office that actually isn't really a spinoff but no one totally knows for sure. The latest is apparently that NBC wants a spinoff, but showrunner Greg Daniels wants to create a separate show. The article I've linked, which appears to be written by a reputable person, quotes a "source" as saying, "Daniels is a stubborn, stubborn guy. I bet Greg gets his way." For the record, I hope he does, because I trust his judgment more than the network's here. But I also couldn't help but think…what other Gregs do I know of who are stubborn, hard-headed and always get what they want in the end? Hmm… Read the rest of this entry »
I know, it has been far too long since my last post. You are all undoubtedly very upset with me, with reason. But I am here to repent and serve you, 41MTF faithful. To show you this mea culpa is for real, I offer some lolcats to cheer you up.
Anyway, as some of you (Tom, Pete, and Sportsattitude come to mind, among others) may remember, last summer I did a write-up on every NFL coaching change of the offseason. There were 7 in all, if I remember correctly. I thought most of the choices contained some level of intrigue (which is different from them being "good"), with Cam Cameron in Miami being the notable exception. (In that case, the on-field results actually matched my interest level at the time.) All in all, it was an interesting undertaking, and I'm glad I did it. Read the rest of this entry »

Tom Ciszek – NJSportsPhoto/from scarletknights.com
When I look back at what I wrote about Rutgers football before the season began last year, I can't help but want to punch myself in the face with a huge spiky metallic glove, like Spongebob was willing to do to please Kevin the sea cucumber.

all images from utsports.com
Self-explanatory. Nice work, gents.

from trojannyc.com
I first started following college football recruiting several years ago – I hadn't even begun high school yet at the time. These days, I'm still doing so, but faced with the increasingly weird prospect of hanging on the exploits and decisions of kids significantly younger than I am. With the high school class of 2008 mostly signed up, focus is already shifting to the class of 2009 – a milestone in that it's the first graduating class with which I shared zero years of high school. I can't imagine how weird it's going to seem following this stuff in 20 years, but I'd better prepare – because if anything, my interest is increasing. Luckily, keeping tabs on this stuff occasionally yields spectacular benefits.

from http://www.worldtek.com
Well, this has been an eventful day. For one, I've been walking outside comfortably all day in short sleeves – in February. In New Jersey. (Not really an "event," but definitely out of the ordinary.) Then, the good folks over at Fire Joe Morgan revealed their identities for all to see. And, to top it all off, today was signing day – the first day high school senior football players can sign official, binding letters of intent to attend the college of their choice.
Why is Fox's last Super Bowl pregame bit before kickoff about the Declaration of Independence? Why are they doing this? Because it's an election year? With a big primary day coming up? Is that a good enough reason? What is going on?

John Froschauer – AP/from cbc.ca
About a week ago, Mike Holmgren announced he would return for another year as coach of the Seattle Seahawks. He's had quite a bit of success throughout his career, and seems like a nice enough guy who is pretty well-liked around the league. His coming back for another year is fine with me. However, I was taken aback by some of his phrasing when he announced his return: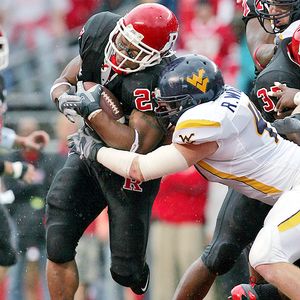 Rick Schultz – AP/from espn.com
Warning: this is not a timely post.